A video series meant to spark wonder, curiosity, and engagement in the geosciences and inspire children see themselves as scientists.
Project Background
Dr. Ethan Baxter, Professor of Earth & Environmental Sciences had developed a geoscience video series for kids on his own but wanted to develop it further and expand its reach.
The CDIL Instructional Media Team collaborated with Prof. Baxter to build off his initial series and enhance the quality of the videos.
What We Did
Jen Walker (Producer), Hakim Zziwa (Videographer/Editor) & RJ Brownell (Videographer/Editor) worked with Dr. Baxter to film and edit each episode, all of which were shot in our new CDIL production studio.
With the help of a diverse array of co-hosts and kid contributors, each 5-10 minute episode highlights a different rock and explores the story it holds.
Outcomes
Currently, the 70+ episodes have more than 6000 views and the channel has over 1800 subscribers.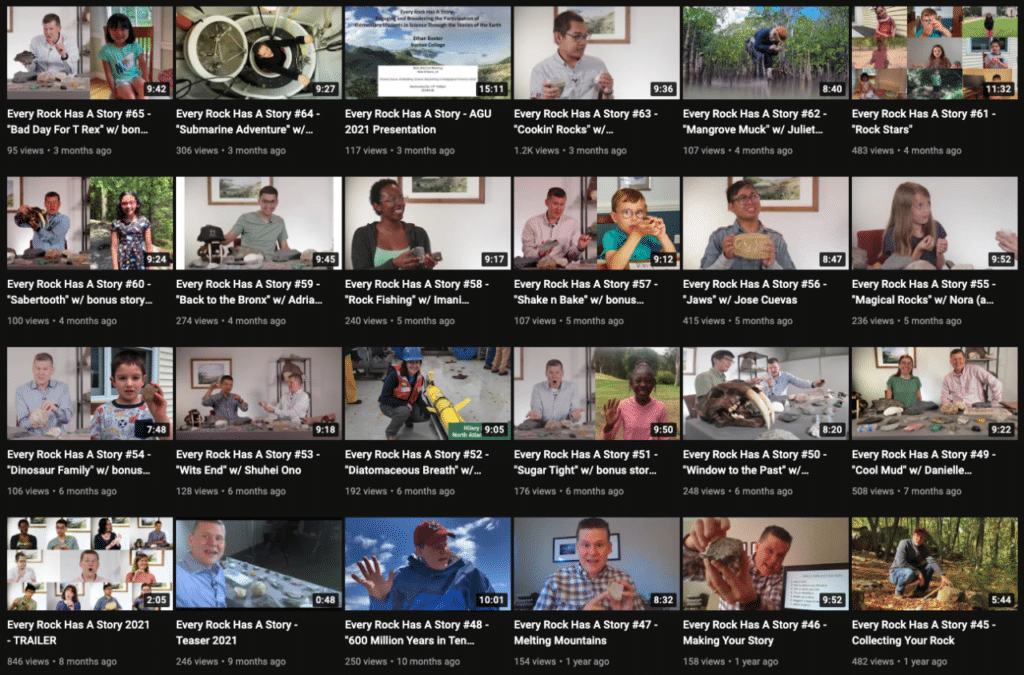 In the summer of 2022, CDIL staff traveled with Prof. Baxter to film an episode on the Grand Canyon.